Happy New Year everyone! Start it out right with a new concert by favorites Claudia Schmidt and Sally Rogers at Coho! Claudia and Sally are each capable of giving your goosebumps goosebumps. An evening listening to either of their performances is enough to bring you out of your deepest slumps and back into the world of healthy passions and love of life in general. To have these two women together on the same bill is almost overwhelming in so many deeply delightful ways. About Sally and Claudia Claudia Schmidt and Sally Rogers have been weaving their voices, dulcimers, and guitars together for decades, creating an atmosphere of joy and musical lushness that audiences find so irresistible, they frequently join right in.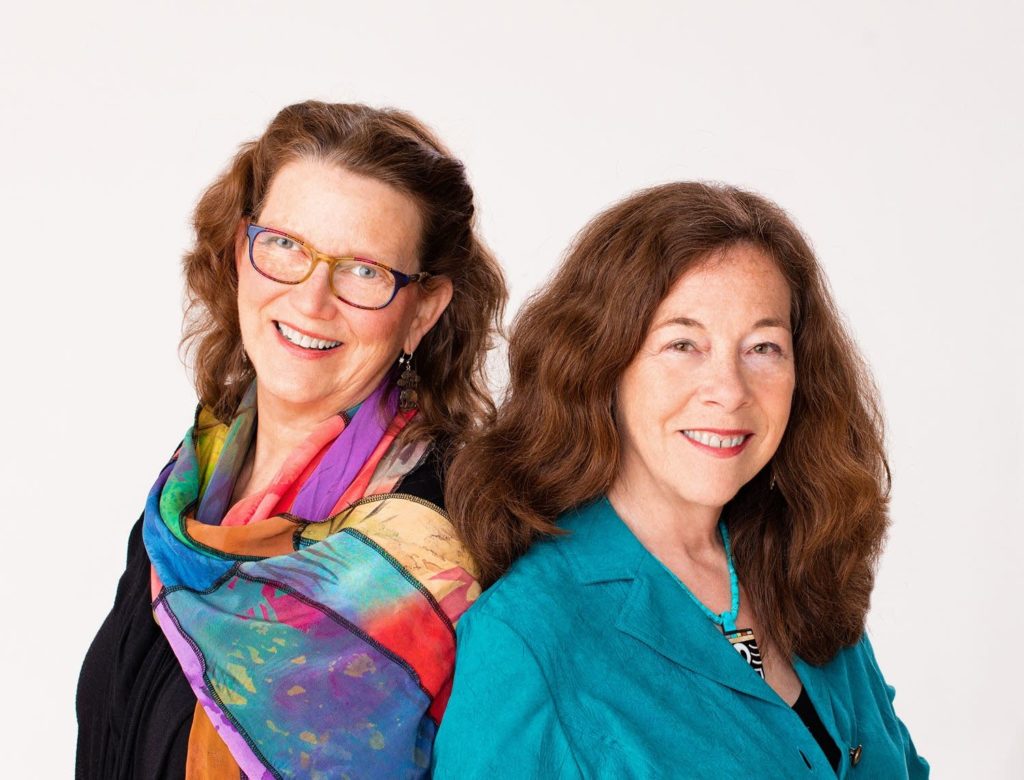 Starting with their soaring harmonies – "blood harmony" was how one fan described it – fascinating double dulcimer work, the mix of 6 and 12 string guitars, then brought together with a wide choice of material encompassing their originals, traditional, and choice compositions of contemporary songwriters, a concert by these two masters of their craft is an immensely satisfying and restorative experience. Time has only deepened and enriched the music they create together.
CLAUDIA SCHMIDT
"If it were the intention of the creator or creators of this universe to perfectly blend together the night sky with moon and stars, it might have been their intention as well to deliver Claudia Schmidt as their messenger of reminder. To say that Schmidt is simply a performer with a talent to entertain would be a miscarriage of understatement. Schmidt takes her audiences into her world as easily as the child who discovers the endless universes that exist in a cardboard box. Schmidt weaves her way through her concert in much the same manner as a jester. Interwoven anecdotes, revealing her past and present, bring people to expect a relationship between themselves and memories driven deep with the passage of time. The concert is an endless display of self-realization through humor and longing, leaving audience members yearning to become an integral part of her world. Having performed on stages across the country, Schmidt has developed the ability to remain fresh. She enjoys her talent to entertain as much as the audience enjoys being entertained."
SALLY ROGERS
Sally Rogers performs an evening of traditional, contemporary and original ballads and song, interwoven with stories taken from her life as a performer, a wife, and a mother. Throughout her concerts, she accompanies herself on guitar and Appalachian dulcimer, or performs without accompaniment in a voice that needs no further enhancement.  Reviewers have described her voice in superlatives ranging from "remarkable" to "mesmerizing."  As one critic summarized, "…it's really next to impossible to do justice to a voice of that quality."  Much of the material performed by Sally includes compositions of her own, many of which are considered classics of the folk and popular genre. Here's the facebook event:  – let us know you're coming!